Home>Events>Lake Huron Discovery Tour
Lake Huron Discovery Tour
Friday, October 09, 2015
to
Monday, October 12, 2015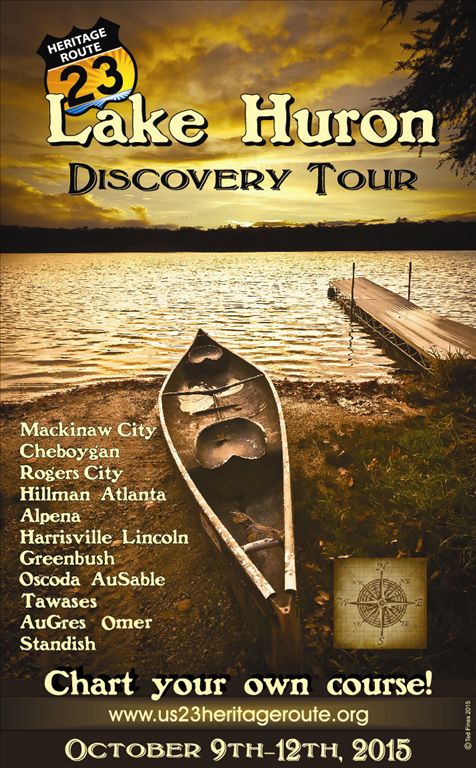 The Lake Huron Discovery Tour Weekend presents a 200-mile route long chain of events that will ignite the explorer in you!

Chart your own course on a voyage of discovery based on your own area of interest - whether it be hiking, ARTrail gallery tours, bird watching, color tours, the Wine & Hops Trail, history, maritime, lighthouses, or many other things! Discover over 1,500 things to see and do along the Lake Huron coast.
Plan your own unique trip using our "Plan Your Trip" page or explore based on our categories "Active Adventures", "Outdoor & Farm Fun", "Art, Culture & History", "Eat, Shop & Sleep", "Greenways", "Blueways" or one of our Special Interest Trails "ARTown" or "Sunrise Side Wine & Hops Trail"! Or plan based on where you want to visit!
Check back often as events are being planned for the Lake Huron Discovery Tour Weekend! See list of events.
We want to see photos of YOU enjoying the spectacular sites on the Lake Huron Discovery Tour! Please take photos as you travel and post them to either of our Facebook pages: US 23 or Lake Huron Discovery Tour.
Download the full set of US 23 brochure maps here: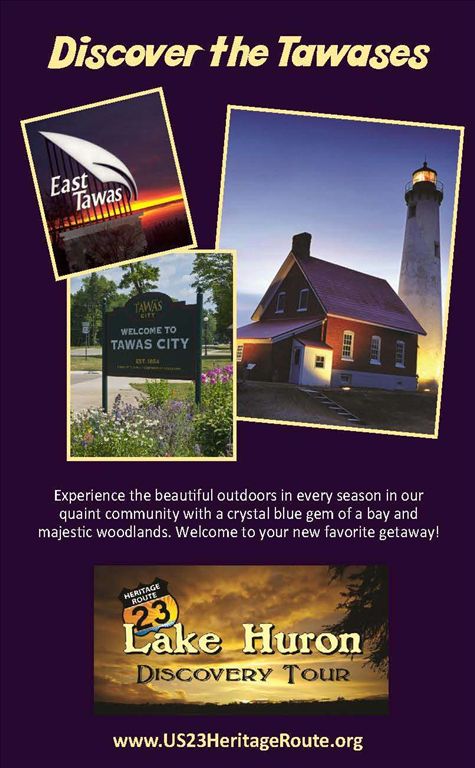 There's More to See on 23!
Facebook: Lake Huron Discovery Tour Twitter & Instagram: @lakehurontour
Hashtags: #DiscoveryTour #MoreToSeeOn23 #ChartYourCourse
If you are interested in purchasing a "Discover Me on 23" sign, please contact your local Chamber of Commerce! Send us a photo with your sign or post in on Facebook at the Heritage 23 page or the Lake Huron Discovery Tour page and we'll post it here!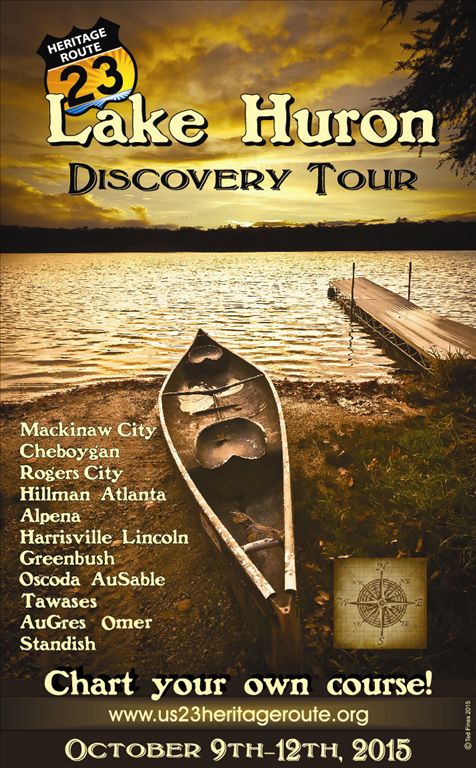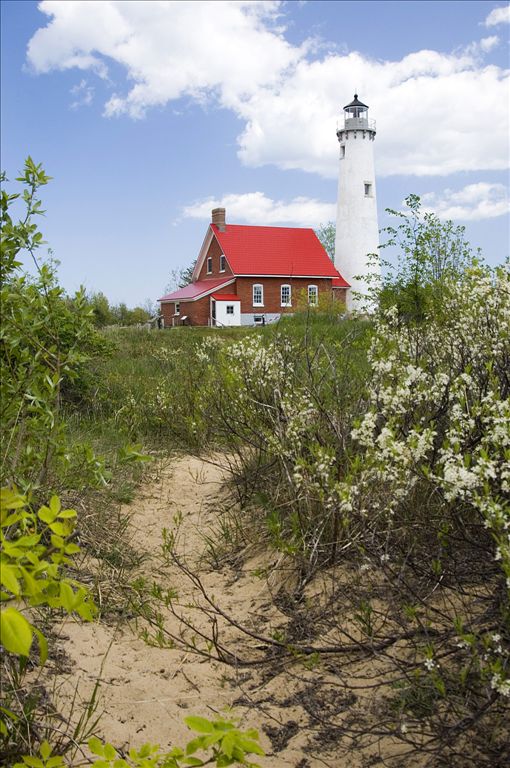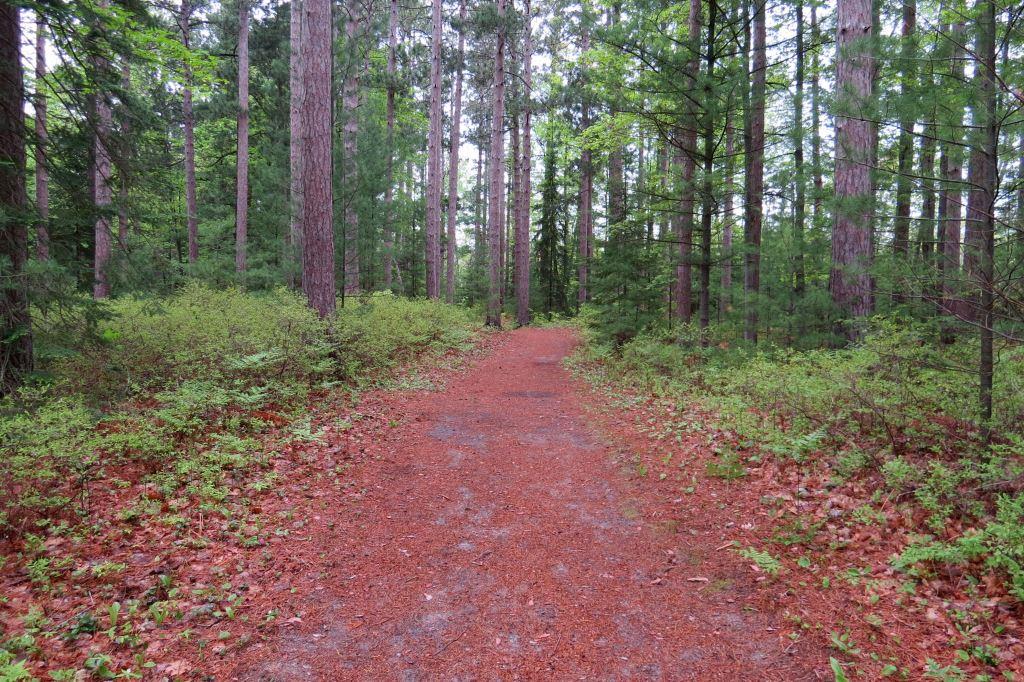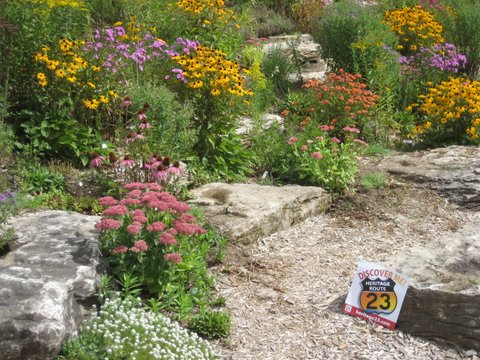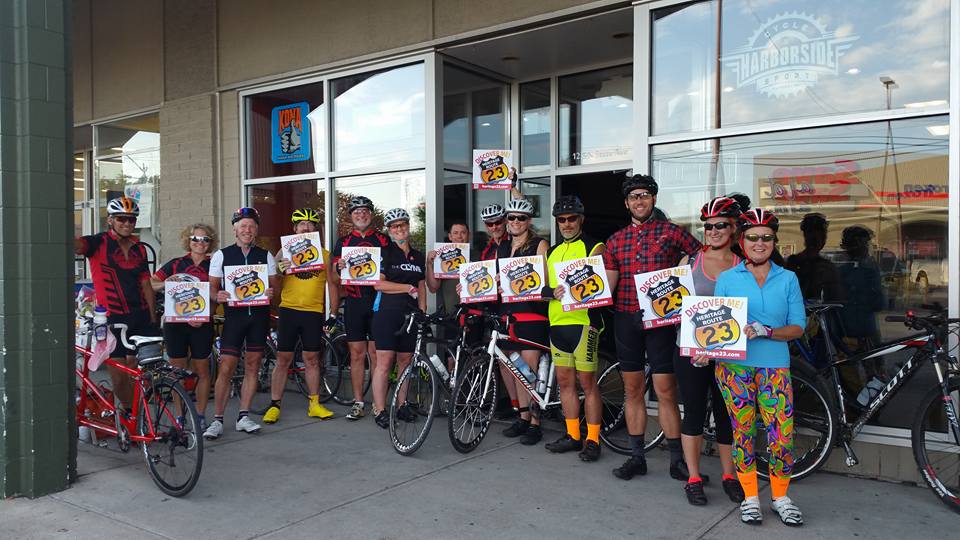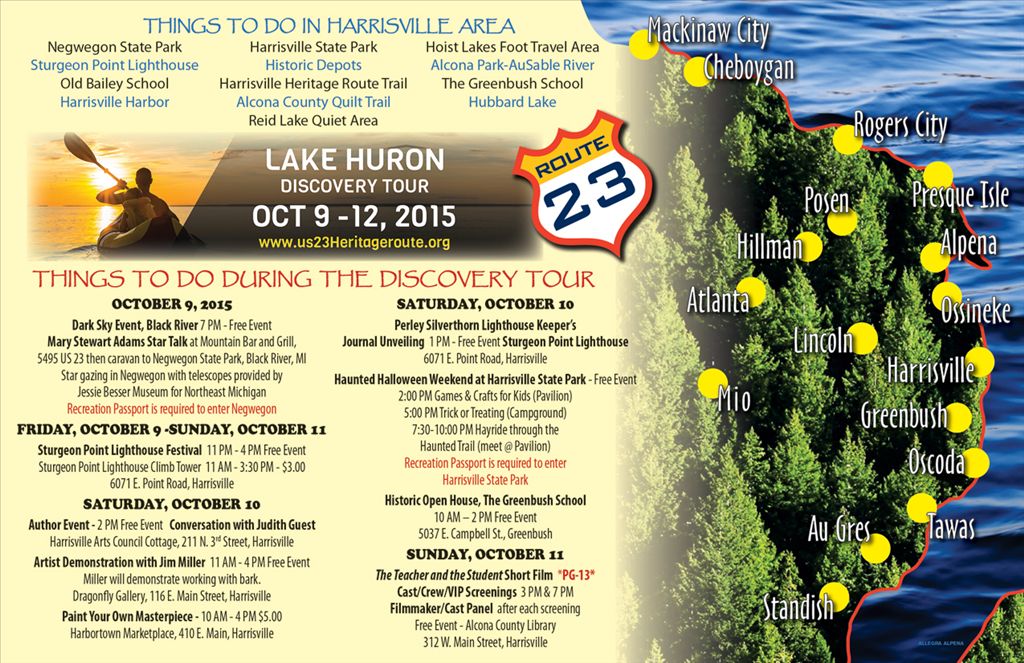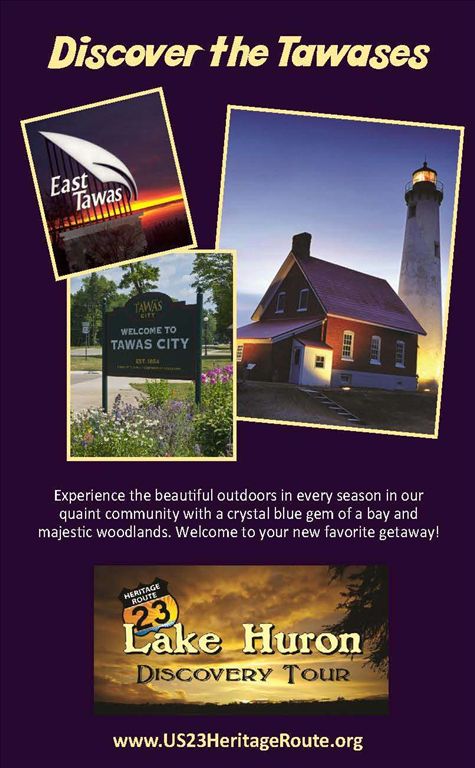 For more information about how your organization or business can participate in the tour, please visit this page.
Thank you to our sponsors!
Saginaw Chippewa Tribe of Michigan
Saganing Eagles Landing Casino and Resort
City of Alpena
Besser Foundation
Community Foundation for Northeast Michigan
Women to Women Michigan Magazine
Northeast Michigan Council of Governments
CMU Public Broadcasting (WCMU)
Lafarge Corporation
Alpena News
Truly Your Design of Oscoda
WATZ - Alpena
Ted Fines, Artist - Harrisville
Carroll Broadcasting/HITS FM - Tawas Bay
WXTF Radio - Harrisville
Thunder Bay Arts Council & Gallery
Michigan Arts and Culture Northeast (MACNE) - ARTown, Michigan
Sunrise Artist of Michigan - Guide for Art Lovers
Lighthouse Digest
Michigan History Magazine
Besser Museum for Northeast Michigan
Develop Iosco
Under the Radar Michigan
Alpena CVB
Listen to members of MACNE being interviewed on WXTF in Harrisville about the Lake Huron Discovery Tour.