Home>Events>XTerra Rockport Rugged at Rockport State Recreation Area
XTerra Rockport Rugged at Rockport State Recreation Area
Saturday, August 18, 2018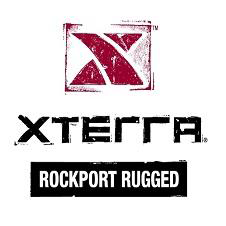 It's a triathlon that defines the word rugged. Join other rugged athletes for the off-road triathlon racing over roots, rocks and the mighty Lake Huron.
This event highlights the rough and rugged terrain of Rockport State Recreation Area providing the best possible athlete race day adventure experience, in a fun, friendly, family-focused environment. The race is in stark contrast to standard triathlon experiences and will challenge athletes with uneven terrain, dirt, rocks, tree limbs, and the waves of Lake Huron.
The event steps outside of the typical triathlon experience in a number ways:
- Open water swim course in Lake Huron. Get ready to brave the Great Lakes!
- Bike and run courses take the athlete over roots and rocks with a portion of the race leading through the forest off of designated trails.
- Separate Kayak and Stand Up Paddleboard race.
- Olympic, sprint, and relay options.
- The race course goes through an abandoned limestone quarry.
- Commune with nature while crushing trails inside Michigan's dense forest land with breathtaking views of Lake Huron.
Beginner and advanced athletes are all invited to be a part of this race. Distances include (Relays offered for Olympic and Sprint Triathlon):
Olympic Tri – 1000m swim, MTB., 10k trail run
Sprint Tri – 500m swim, MTB., 5k trail run
Olympic Aquabike: 1000m swim, MTB
Sprint Aquabike: 500m swim, MTB.
Sprint KayaTri: 2 mile Kayak/Paddle Board, MTB., 5k trail run
The new 3Disciplines Super Sprint – 200m swim, MTB., 1mi trail run
This event is hosted by Friends of Rockport State Recreation Area and Performance Locker in Partnership with the Michigan Department of Natural Resources. All proceeds benefit the Friends of Rockport State Recreation Area for future park improvements.
Further information and registration is available on the 3Disciplines Rockport Rugged events website at http://3disciplines.com/event/?x=24&y=1.
For more information about Rockport Rugged please contact Casey Stutzman at Performance Locker at casey@performancelocker.com.