Home>Events>Farm to Fork Alcona Workshop and Dinner
Farm to Fork Alcona Workshop and Dinner
Saturday, September 30, 2017
2:00 PM to 7:30 PM
Curious about natural fermentation? Would you like to learn about the health benefits of fermented foods?

Enjoy a culinary workshop and dinner presented by The Brinery of Ann Arbor. Owner David Klingenberger will demonstrate how to create naturally fermented foods like pickles, sauerkraut and kimchi.

Learn how the good bacteria of these probiotic foods can boost your immune system, aid in digestive issues and more.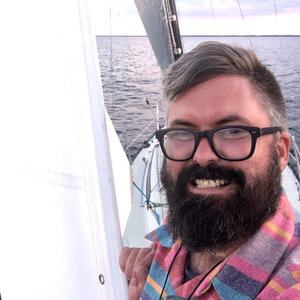 David Klingenberger

Extended early-bird reduced price deadline!

If you sign up before September 10, the workshop and dinner together cost $50, or you may sign up for either one for $30. On or after September 10, the price rises to $75 for both events, or $45 for either one.
Sign up at InspirationAlcona.org.
2 p.m.: Natural fermentation workshop
4 p.m.: Appetizers, cash bar and mini farmers market
5:30 p.m.: Locavore dinner

Loggers Trace at Springport Golf Course
5184 Springport Road
Harrisville