Home>Events>Shipwrecks in the Straits of Mackinac Lecture
Shipwrecks in the Straits of Mackinac Lecture
Thursday, March 29, 2018
7:00 PM to 8:30 PM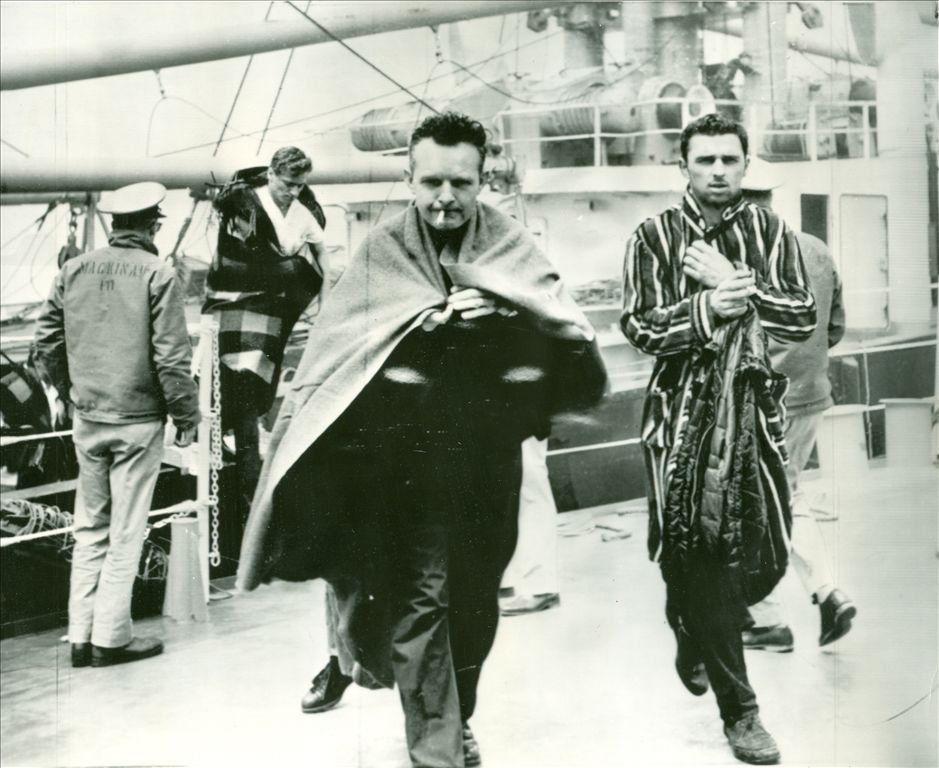 Cedarville Survivors: Ralph Przybyla, Stanley Mulka and Jerome Kierzek getting off the United States Coast Guard cutter Mackinaw (WAGB -83) after their ship, SS Cedarville collided with the Norwegian vessel Topdalsfjord in May 1965.
Shipwrecks in the Straits of Mackinac by Brian Jaeschke, Mackinac Historic State Parks
The Great Lakes have claimed thousands of shipwrecks since vessels first started traversing these waters in the 1600's. The Straits of Mackinac, an intersection for the northern lakes, has been the scene of numerous tragedies caused by collisions, groundings, and founderings. This presentation, by Brian Jaeschke of Mackinac Historic State Parks, will look at several vessels including the "Eber Ward", "William H. Barnum", and "Cedarville" that met their fate in the straits. Jaeschke will also discuss the 1943 sinking and eventual salvage of the steamer "George M. Humphrey."
DOORS OPEN AT 6:30 pm
FREE ADMISSION
Great Lakes Maritime Heritage Center
500 West Fletcher Street
Alpena, MI 49707