Thursday, October 24, 2019
7:00 PM to 8:30 PM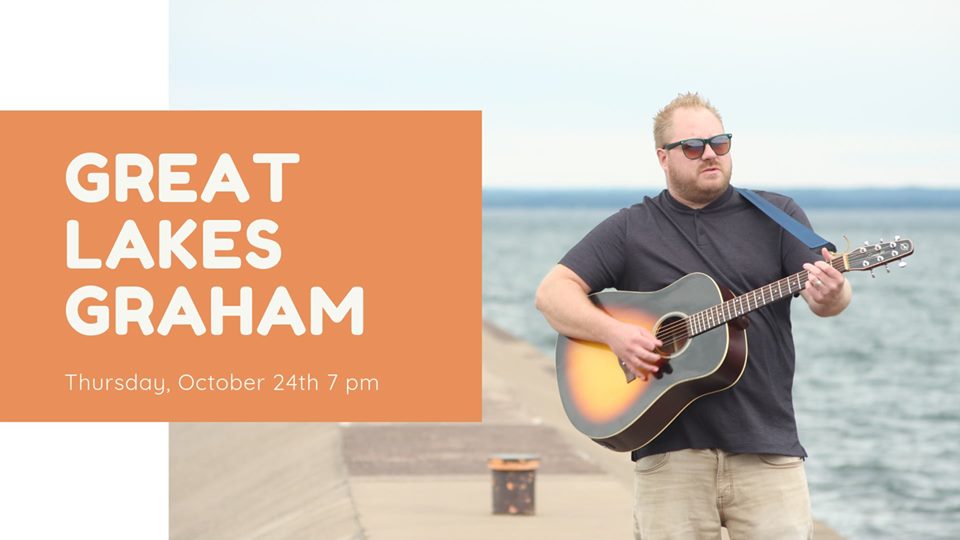 The Library is thrilled to welcome musician Troy Graham back to Alpena!
Troy Graham, aka Great Lakes Graham, is a folk singer-songwriter from Marquette, MI. Troy has been touring extensively this last summer (regionally and as far south as Kansas) sharing both original and traditional old-time, folk, and gospel tunes. From libraries, to coffee shops and big festivals, his songs help awaken a time once lost and helps remind us to all sing along. He is currently in the process of self-producing a new album set to be out by Jan 2020.
This concert is free and open to the public.
Alpena County Library
211 N. First Ave.
Alpena, MI 49707