Home>Events>Souls of Searchers Past Halloween Treasure Hunt
Souls of Searchers Past Halloween Treasure Hunt
Saturday, October 26, 2019
9:00 AM to 5:00 PM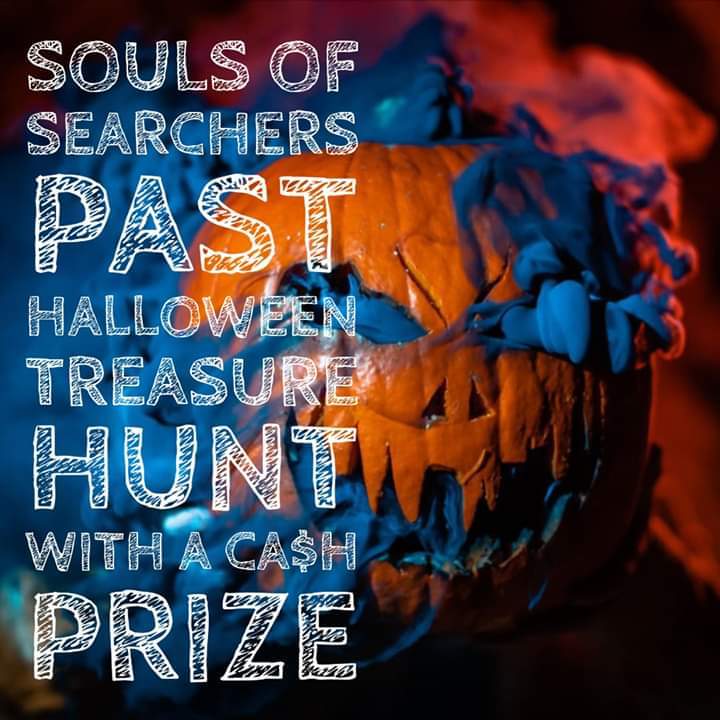 The Treasure Hunt will start at 10 AM on Saturday October 26th. The Hunt will consist of 10 clues, a map and other tools, that will lead to a Treasure Chest with REAL CASH inside.
Ticket Prices: Group Ticket (up to 5) $30
Single Ticket (1) $15
The Hunt will start in the Parking lot of BOTG Geoventures. Everyone will receive an envelope containing the clues to the treasure, when the horn blows the race is on to find the hidden trove.
There will be a cash prize in the chest that will be determined by ticket sales. As we sell tickets the prize will grow. Making the possible value of the Treasure incredible.
We will have free snacks and drinks for ticket holders. We are also hoping to have an after party of sorts once the treasure is claimed with food and drinks! We will also be passing out candy for kids on Friday and Saturday (day of the event).
We ask that you be at the starting location no later than 9:30 AM the day of the event to check in with your purchased tickets.
To purchase tickets, go to: botgeoventures.com
BOTG Geoventures
900 W. Chisholm St.
Alpena, MI 49707