Thursday, July 30, 2020
8:00 AM to 4:30 PM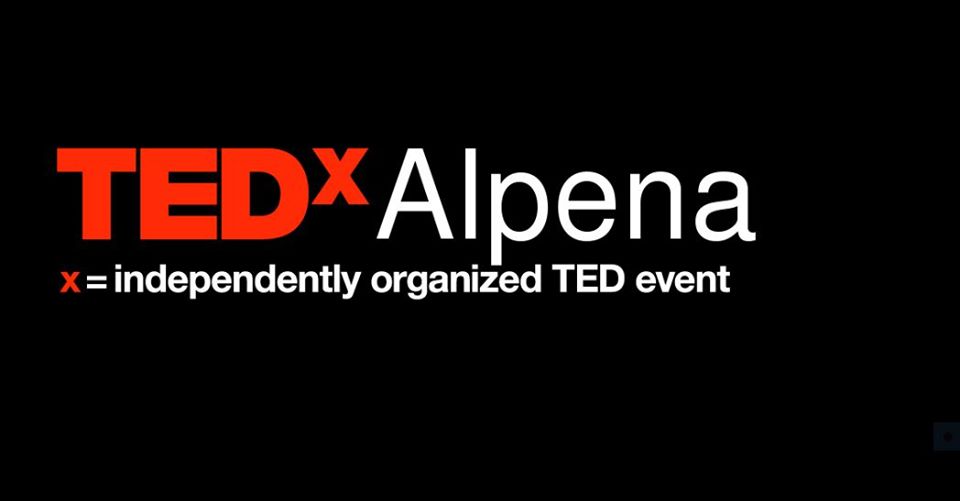 Welcome to the official page for TEDxAlpena 2020, an indepdentently organized TED event happening on July 30, 2020 in Alpena, MI.

TEDxAlpena is a locally organized event curated by an independent, but passionate team. Our goal is to create a TED experience here in Alpena with an event consisting of 8-9 speakers giving their own TED talks to an eager audience. At its core, the fundamental goal of TED and TEDx is to spread great ideas through worldwide dissemination of passionate and inspiring talks online. We hope our TEDxAlpena talks will touch upon themes which impact our local community while also being of interest to a global audience.

This is an officially licensed TED event, meaning that the rules and regulations we abide by are set forth by TED Conferences LLC.
The APlex
701 Woodward Ave.
Alpena, MI 49707