Home>Events>2020 Alcona Small Farm Conference
2020 Alcona Small Farm Conference
Saturday, February 29, 2020
9:00 AM to 4:00 PM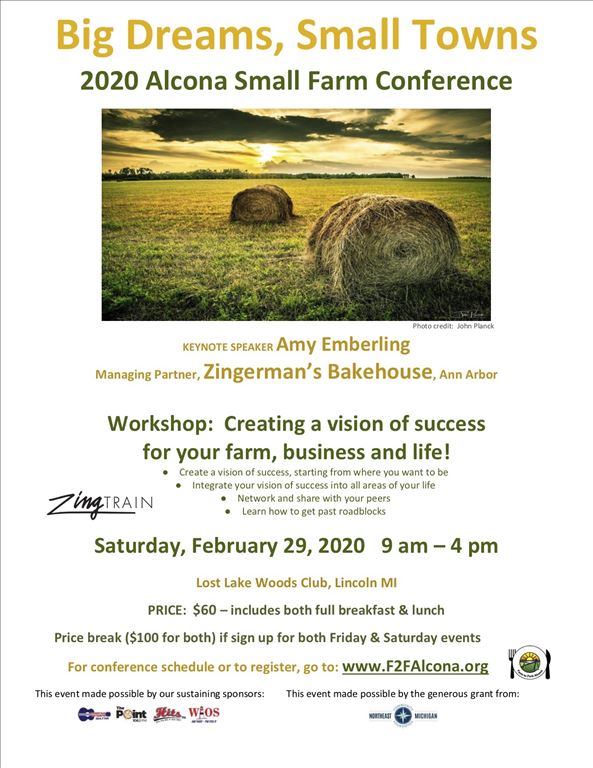 Learn to create a vision for your farm, business and life from Amy Emberling, managing partner of Zingerman's Bakehouse. Use that vision to overcome roadblocks, and network with your peers as you learn.
This conference, including breakfast and lunch, costs $60. Sign up at F2FAlcona.org.
A $10 discount applies if you attend both this event and the special presentation on the evening before.
Lost Lake Woods Club, Lincoln, Michigan