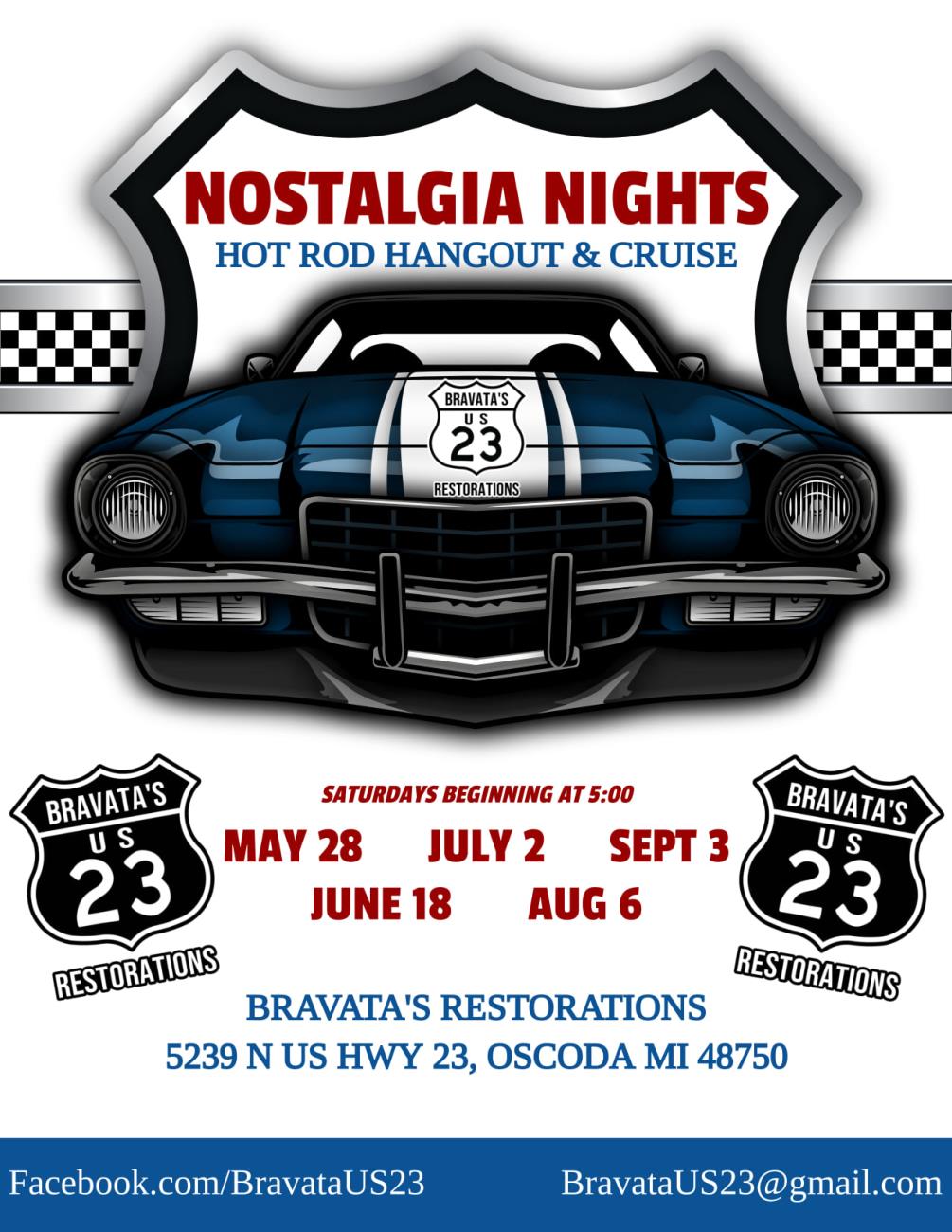 HOT RODS AND CLASSICS
Saturday, June 18 right here in OSCODA!
Hot Rod Registration is FREE
Win the trophy for "BEST In SHOW"
Cars may start lining up by 4:00 PM and hang out - come and go as you please to cruise for the evening.
** NO BURN OUTS **
Pinup Contest - 22 Contestants!
Thank you to our sponsors:
$250 1st Place CASH PRIZE - presented by
$125 2nd Place CASH PRIZE - presented by Armstrong Repair
$50 3rd Place CASH PRIZE - presented by Amand Bergeron Photography
Blinged 1st, 2nd, 3rd Place Sashes - Jus Create LLC
Amber Vickers with AmberD Makeup Artictry - Creative Hair & Mesmerizing Makeup
Caleb Beers - Paw Patrol Photography
Roadster Trike - Northern Sun Birth Services
Ice Cream Sundaes for participants - Oscoda Dairy Queen
Ice Cream gift certificates for youth participants - Country Cone & Fudge Shoppe