Monday, September 18, 2023
7:00 PM to 8:30 PM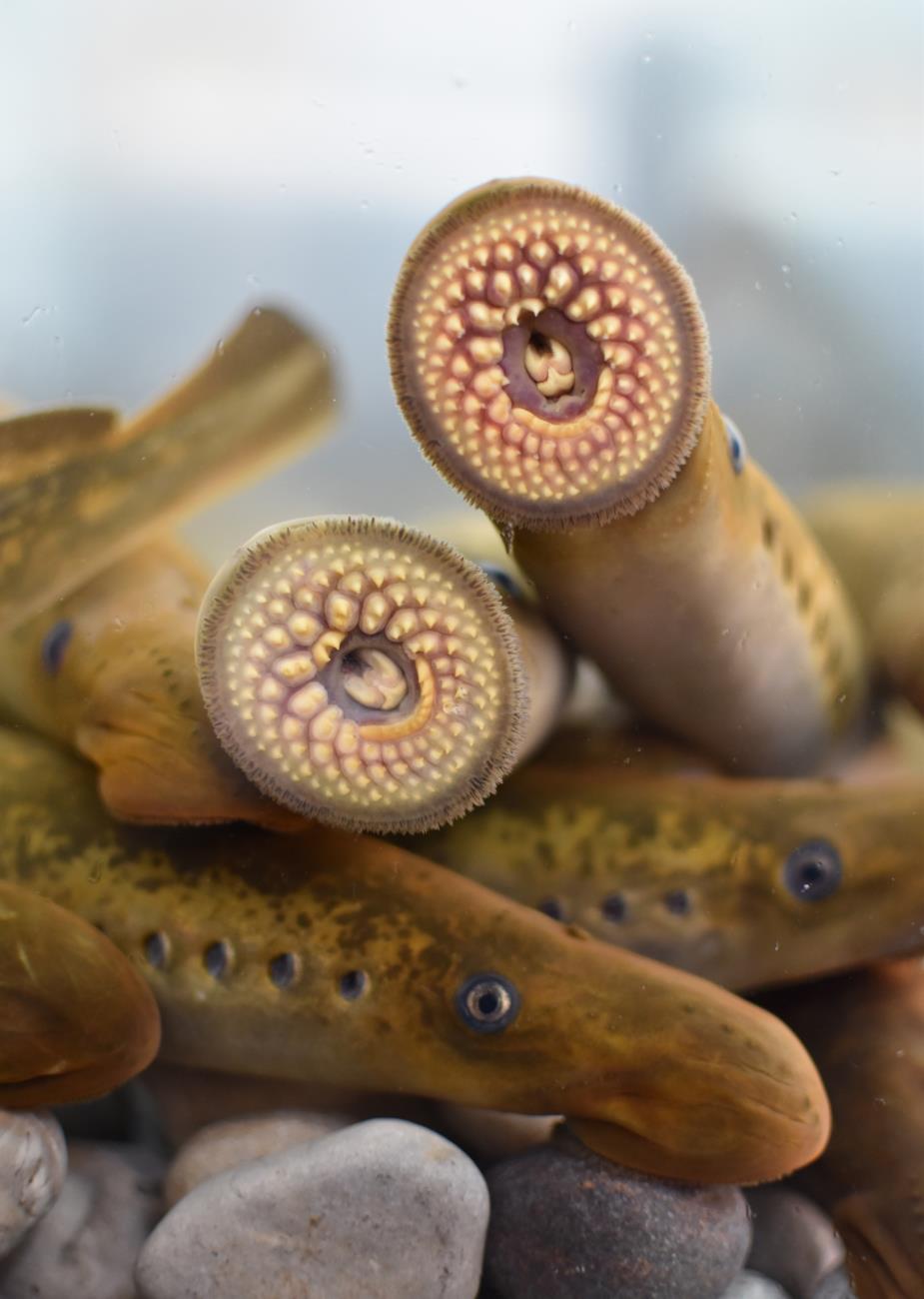 A tank full of sea lampreys – one of the most notorious invasive species in the Great Lakes.
Photo credit: Dr. Andrea Miehls, Great Lakes Fishery Commission.
Did you know that vampires are swimming in the Great Lakes? Well, vampires of the fish variety! Beginning ~150 years ago, the Great Lakes were invaded by sea lampreys – parasitic fish native to the Atlantic Ocean. Sea lampreys drink the blood of Great Lakes fish, each killing up to 40lbs. Join us as Great Lakes Fishery Commission (GLFC) communications associate, Dr. Andrea Miehls, talks about the devastating effects of sea lampreys on Great Lakes fisheries, how an incredible research effort at the USGS Hammond Bay Biological Station led to the discovery of multiple tools to control sea lampreys, and how the GLFC has been able to reduce sea lamprey populations by 90% across the Great Lakes. Andrea will have live sea lampreys at her presentation and all attendees will have an opportunity to meet and even hold these vampire fish of the Great Lakes!
Great Lakes Maritime Heritage Center
500 West Fletcher Street
Alpena, Michigan 49707