Friday, November 24, 2023
5:30 PM
This annual parade is sponsored by Bolenz Jewelry and hosted the Alpena Area Chamber of Commerce. Every year it is held on the day after Thanksgiving starting at 5:30 p.m. The parade begins at the Annex building parking lot at the corner of Chisholm and Ninth Street. The parade route begins by turning left onto Chisholm, left onto Second Avenue, right onto Water Street, and ends in the parking lot behind City Hall. The Christmas/Holiday idea should be the dominating factor, from there let your imagination be your guide.
Check out pictures from the 2022 parade.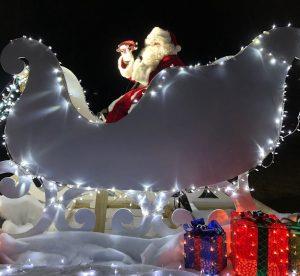 Downtown Alpena
Alpena, Michigan