Saturday, October 7, 2023
7:30 PM to 10:00 PM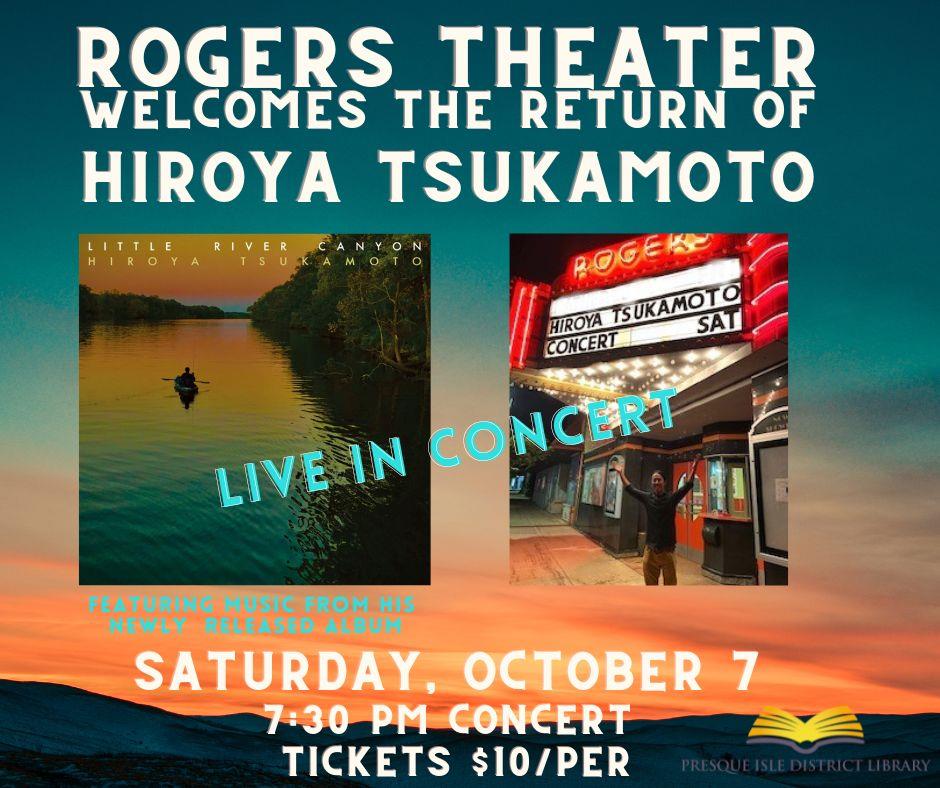 Presque Isle District Library hosts the return of the Internationally Acclaimed Guitarist, Hiroya Tsukamoto at the Rogers Theater
Hiroya Tsukamoto is an innovative guitarist and composer who fuses fold, jazz, and World music. Born and raised in Japan, in 2000 he received a scholarship to Berklee College of Music and came to the United States. Tsukamoto's instrumental abilities are indeed breathtaking and astounding, but his performances are so much more. He has the unique capability of engaging an audience through a personable and genuine approach that is truly a memorable experience. Tsukamoto plays with an effortless skill on the guitar and a repertoire that takes one on a journey around the world, experiencing new sounds with his own compositions.
Hiroya will feature music from his newly released album, "Little River Canyon" as part of his national tour. Join us at the Rogers Theater for this special return engagement in one of the best acoustic theaters in northeast Michigan.
Tsukamoto headlines concerts throughout the United States, as well as internationally including Blue Note in NYC, United Nations and Japanese National Television. Hiroya won 2nd place in the International Finger Style Guitar Championship in 2018. Eclectic, immersive and mesmerizing; a guitarist and songwriter Hiroya Tsukamoto embodies the notion that music has no language.
Historic Rogers Theater in beautiful downtown Rogers City, 257 N. Third Street, Rogers City, MI 49779