Saturday, October 7, 2023
12:00 PM to 10:00 PM
The Fresh Palate's Annual Sunrise Suds Festival featuring live performances by:
Rootstand
Way Out Wayne & The Neckbenders
High Speed
Christian Cooney of Moto
Instead of having to pay to get in the event this year we want to make this a free festival to really help boast a great downtown fall festival for Alpena. Each year we have lost approximately $5,000 in order to host this event, which we are happy to do for Alpena but as things become exceedingly difficult financially for small business, we are unsure how much longer we can sustain this annual loss. Instead of throwing in the towel we wanted to give a different approach a try and have the community contribute whatever they are willing to. No contribution is too small or too large, anything will help!
Donate here!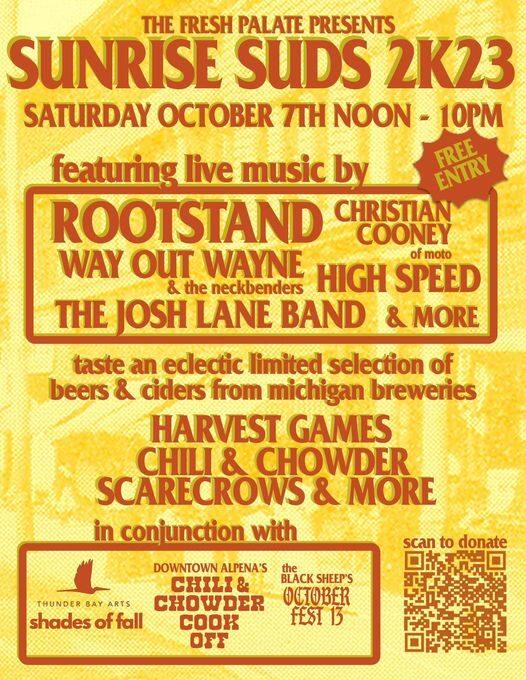 Downtown Alpena
100 block of N. 2nd Ave.
Alpena, MI