Saturday, July 13, 2019
10:00 AM to 4:00 PM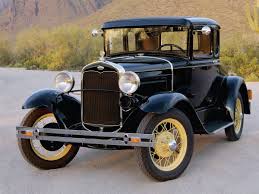 4th Annual Model A & Model T Vintage Carshow. Enjoy a day of leisure and reminicing about days gone past. Model A and Model T cars on display. Open to only those original/restored cars and trucks 1931 or older. Registration s $5.00. Awards ceremony at 4:00pm with awards to the top 40 vehicles of the show. Lunch and Ice Cream Social provided to all pre registered vehicles. Era dress encouraged.
New this year: Vendor area for shopping.
For more information please contact chillman@cityofstandish.com
Standish Historical Depot and Welcome Center
107 N. Main St.
Standish, MI 48658
(989) 718-3021