Home>Events
Heritage Coast Grand Prix
Thursday, June 13, 2013, 12:00 PM
to
Sunday, June 16, 2013, 7:00 PM
The 2nd Annual Heritage Coast Grand Prix will be four fun-filled and family-oriented days of activities on and around Tawas Bay, Michigan. Transport yourself to an idyllic small town complete with sandy beaches, a protected bay, multiple gorgeous campgrounds, and plenty of local shops and motels intent on serving up a healthy portion of relaxation and fun. Experience beautiful beaches, family fun, and revved up racing. Come play on Tawas Bay!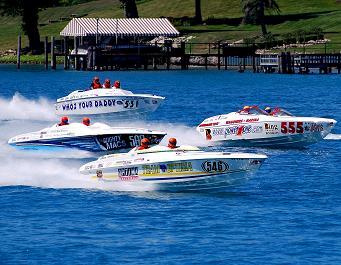 Off-Shore Grand Prix
Come to Tawas and check out the boats, meet the drivers, and experience the thrill of the races. But the Heritage Coast Grand Prix event is so much more than a boat race! From Thursday through Sunday evening, every day is chock-full of activities as diverse as a children's bouncy playground, bonfire concerts on the beach, a community block party, a racer meet and greet, an arts and craft show, a wine and ale tasting party, historical nautical and boating displays, professional sandcastle builds and clinics, a boat parade and more. Visit www.HeritageCoastRace.com for a complete schedule of events so you don't miss any of the fun.
If you have any questions, please contact Janel Walmsley at 989.460.2642 or info@heritage-23.org.
Check out the full schedule of activities here!