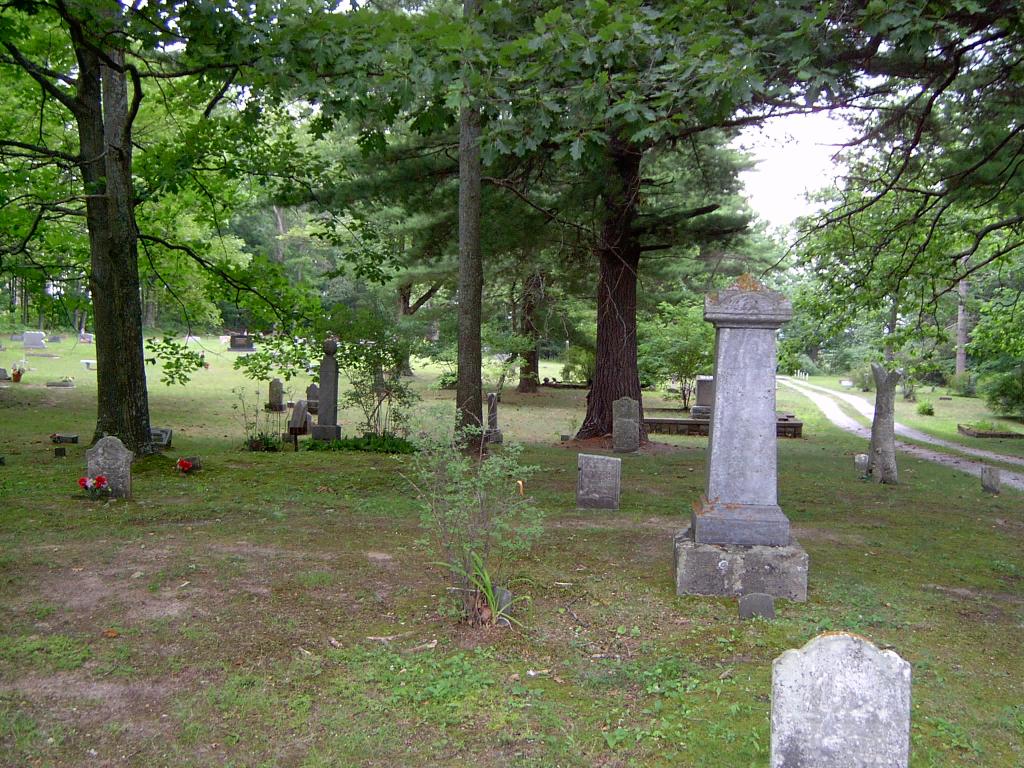 Originally part of Alcona Township serving the Village of Alcona and surrounding area, with the earliest, remaining marked grave dating from 1855, Mt. Joy Cemetery has been a part of Haynes Township since 1889. Of the earliest 19 burial sites still marked by tombstones (many of the early graves had wooden markers which quickly deteriorated),
9 were children under the age of 5, as childhood mortality rates were very high in thoseyears. The second earliest burial marked by an existing stone was that of Civil War Veteran John London, who died on October 18, 1869 at the age of 46. Those persons buried at the public's expense were place in the "Potter's Field" area of the original section located in the southeast corner. The 1890's was the decade of greatest mortality from disease as diphtheria, cholera, typhoid fever,
whooping cough, and tuberculosis claimed the lives ofmany children and adults. Those buried there include William Hill, the "Commodore ofthe Cove" and founder of Alcona, and Newton Edwards, the last mayor.The cemetery contains the graves of 5 known Civil War veterans.



Harrisville north to Lakeshore Drive; turn right and go about 3.1 miles to Alcona Road; turn left and go about 0.6 miles:
Harrisville, MI
GPS: 44.75472, -83.31156
Included In: