The Headlands was established in the late 1950's when Roger McCormick hired a helicopter and dropped 50lb. sacks of flour to mark the boundaries of a property he desired to purchase.

The Park contains approximately 550 acres of pristine woodlands, more than two miles of undeveloped Lake Michigan shoreline and many species of rare and endangered plant life. Visitors to the Headlands may experience sightings of the many wild animals native to the area including: bald eagles, osprey, white tail deer, wild turkeys, coyotes and occasionally a black bear. Marked nature trails guide hikers, bicyclists, cross-country skiers, and nature photographers to experience the park throughout the changing seasons.
The Headlands is one of only six International Dark Sky Parks in the country. The Headlands possesses exceptional natural darkness, starry skies, and natural nocturnal habitat. Dark Sky programs are available.

The Headlands offers two facilities for rental by the public. The Beach House, built by Chicago architect R. Hinkley, accommodates 18 people in two spacious bedrooms. There are two bathrooms with shower facilities, a complete kitchen and a meeting room all on one level. The Guest House provides accommodations for 22 people in four bedrooms on three levels. There are three bathrooms with tub/shower facilities, a complete kitchen and a conference area. Linens are provided at both buildings.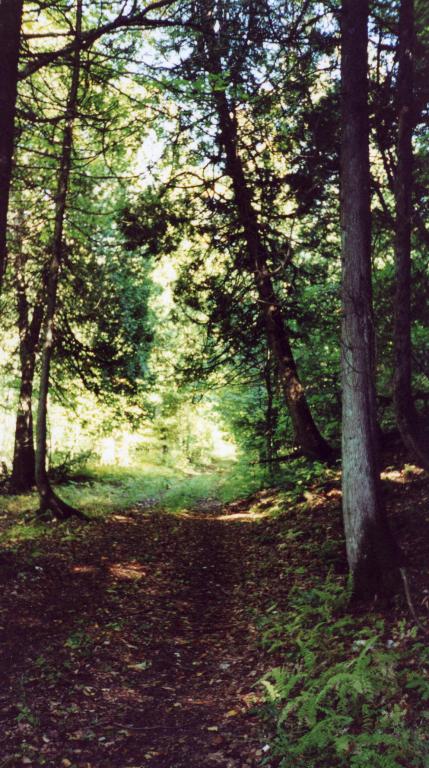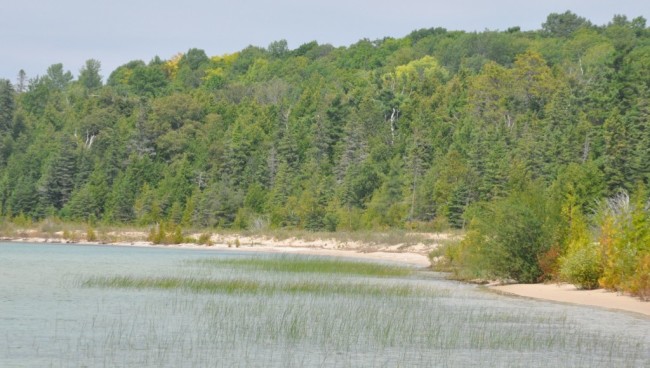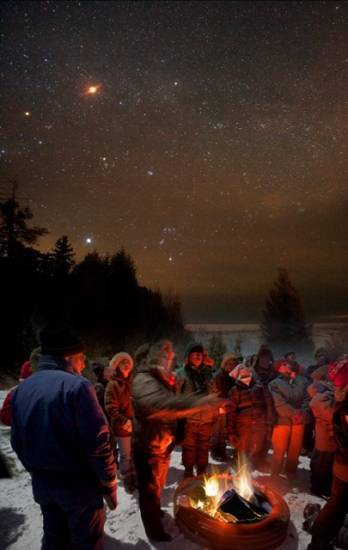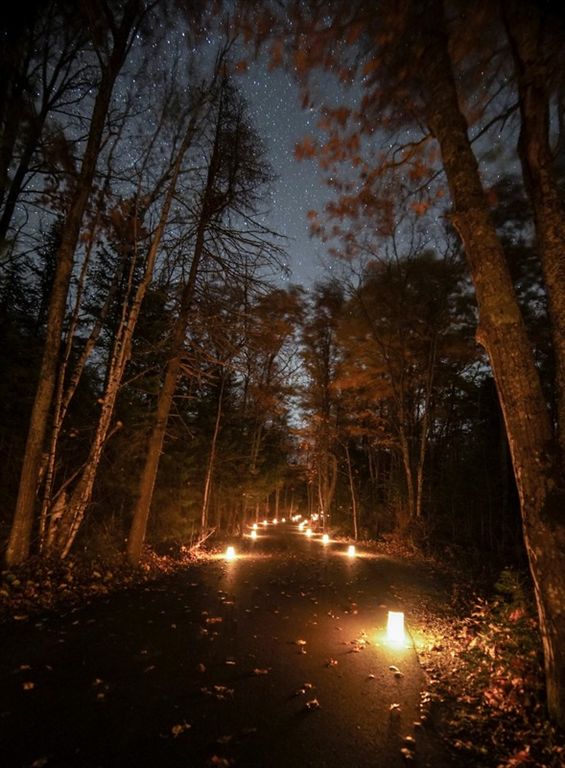 Things To Do
Biking, Cross-Country Skiing, Hiking, Short Term Rental, Snowshoeing, Wildlife Watching



7725 E. Wilderness Park Drive
Mackinaw City, MI 49701
GPS: 45.77571, -84.77414
Included In: