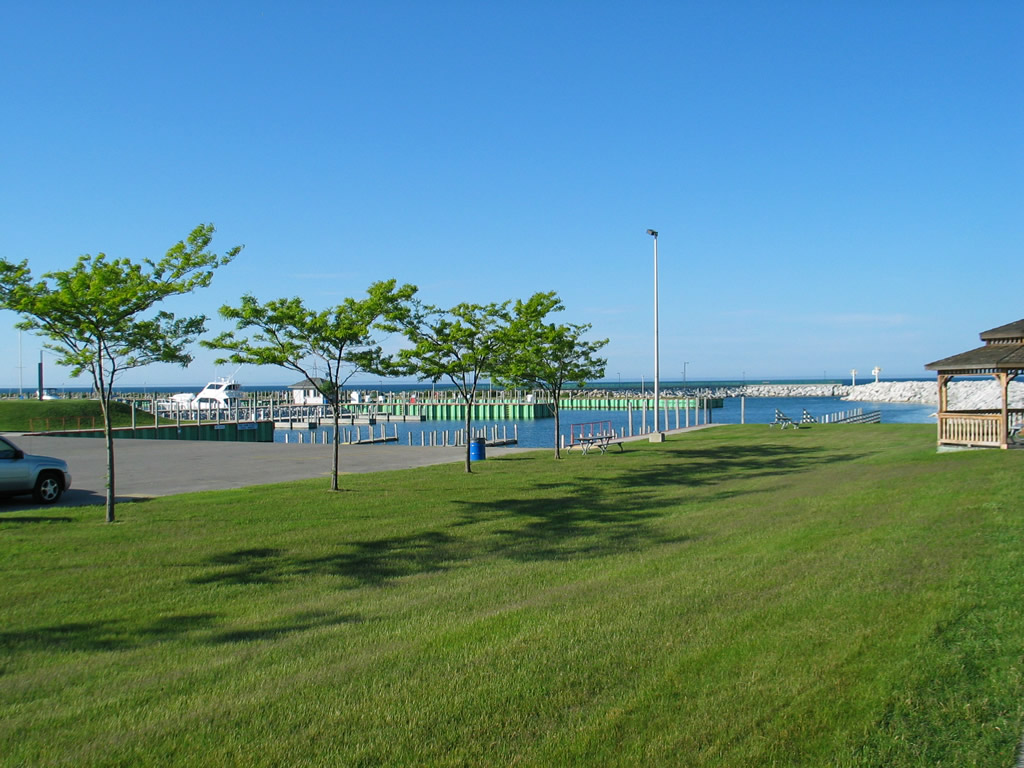 Access Type: Via Paved Road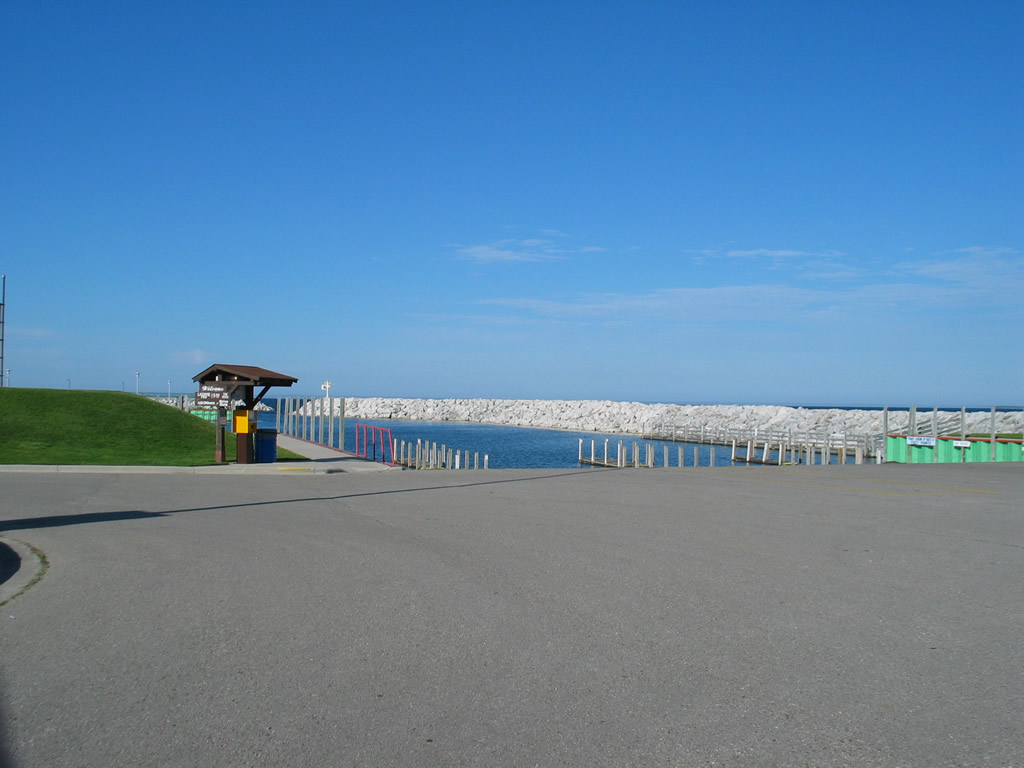 Launch Type: Paved Boat Launching Ramp, Marina
Beach Type: Concrete
Beach Approach: Moderate Banks
Launch Hazards: Commercial/Recreational Boat Traffic
Vehicle Parking: large parking lot
There is a fee charged for the boat launch.
Facilities/Services:
- Restrooms
- Handicapped Accessible Restrooms
- Waste Receptacles
- Public Telephone
- Water Faucet/Drinking Fountain
Day Use Facilities:
- Picnic Area
- Playground/Activity Area
- Interpretive Facilities
Notes:
Large boat launching facility with two Lanes, large parking lot, can be very busy during Salmon fishing season; Huron Sunrise Trail, a paved bike trail that runs through Rogers City, along the coast to Hoeft State Park and Forty Mile Lighthouse; Good parking and launch; Access to paddle around the Rogers City Limestone Quarry Operation. Be careful of lake freighters; This is the first access site West of Thompson's Harbor State Park; Paddling along the Rogers City waterfront offers a nice mix of views, numerous access points. Be careful of recreational and fishing boat traffic out of the Rogers City Harbor. The parallel Huron Sunrise bike trail sets the stage for a combination biking and kayaking experience from Rogers City to Hoeft State Park!
Things To Do
Kayaking



GPS: 45.42281, -83.81235
Included In: