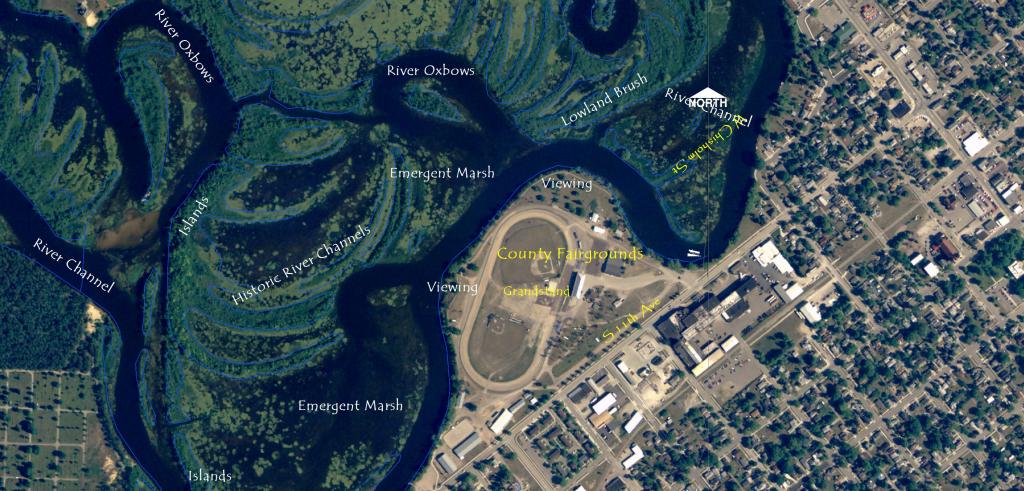 Located on 11th Avenue in the City of Alpena. The fairgrounds are located on the Thunder Bay River. Camping sites available at this location. There is a small boat launch, where one can put in to boat/canoe/kayak the large marshland here. Drive to the back of the fairgrounds to the Thunder Bay River for best birding sites..
Duck species, Grebe, Swans, Geese, Herons, Egrets, and a variety of Passerines with their songs audible over the Red-winged Blackbird calls. Mute, Tundra and Trumpeter Swans have been sighted and a Sharp-shinned Hawk likes to hunt Rock Dove in the grandstands.
The property is owned by Alpena County and the fairgrounds are open with free admission except during the county fair.
Source: Linda Klemens, Thunder Bay Audubon Society. Contact lklemens@ymail.com with any questions
Things To Do
Birding, Canoeing, Fishing, Geology, Kayaking, Plant Community Viewing, Wildlife Watching



GPS: 45.06841, -83.45367
Included In: