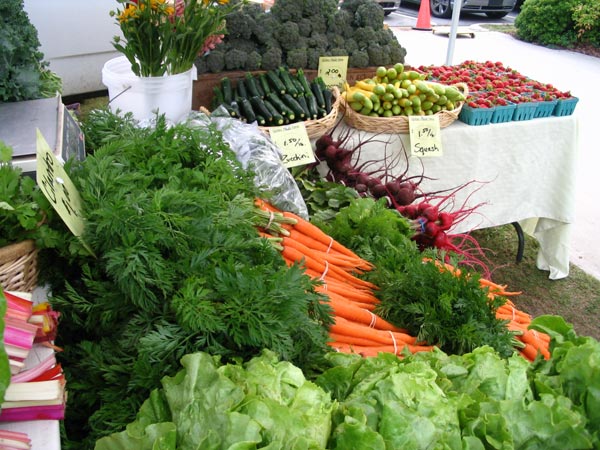 We have a fantastic market with great vendors offering heirloom veggies, organically grown greens, cheeses, berries, honey products, prepared foods, pastries, eggs, potted herbs, soaps and skin care, large bouquets, plants, gardening advice from MSU Master Gardener Assoc. and more. We are open rain or shine from May through October. We specialize in locally produced goods by Michigan friends and families.
Two Locations:
SATURDAYS - Gateway Park in Tawas City
WEDNESDAYS - Oscoda at Shoreline Park on US-23 at the river.
Things To Do
Biking, Convenience Dining, Freighter Watching, Grocery Shopping, Parking, Picnicing, Scenic Viewing




Gateway Park
Tawas City, MI 48763
GPS: 44.28056, -83.49204
Hours: Tawas City: Saturday 8-1. Oscoda: Wednesday 9-2.

Included In: