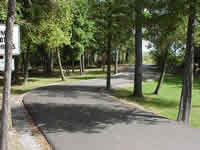 The trail runs along the shoreline connecting Oscoda Township Park with an MDOT roadside park. An early summer morning walk on the beach or swim in the lake are bonuses.
Show Attractions on the Map
Select an icon below to add or remove Attractions on the map.
Clear the map
.
Hide
Huron Sunrise Park Trail - Oscoda
Huron Sunrise Park Trail - Oscoda Attractions